Comcast Business offers a broad suite of technology solutions to keep businesses of all sizes ready for what's next. With a range of offerings including fiber Internet connectivity, SD-WAN secure networking, advanced cybersecurity, and cloud-based business phone systems (UCaaS), Comcast Business is partnering with business and technology leaders across industries and integrating Masergy, a leader in software defined networking, to help drive businesses forward. We also welcome our new followers from Masergy, who as of 6/30, are now part of the extended Comcast Business community.
Our network is built to serve your business today and well into the future. So when you need carrier-grade data and Internet services for business-critical applications, choose America's leading enhanced fiber optic network, with speeds up to 100 Gbps, high reliability, and scalability.
With up to 6 terabytes of Internet traffic per second each day, the Comcast network handles:
Over 142 million completed phone calls

Over 136 million delivered emails

Over 12 million received voicemails
The support structure we offer is just as important as the products and services we deliver. Trained technicians monitor our vast network 24/7 to optimize its performance. And our dedicated national account team is equipped to handle your needs.
For more information and pricing on Comcast Business, click the button below and ask Mike, today.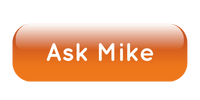 Available Features
×
Business Phone Systems (Hosted PBX, Cloud PBX, Hosted VoIP)
Application Integration (out-of-the-box)
Google Workspace

Salesforce
Network Architecture
Cloud Architecture

SD-WAN
SD-WAN
Application Optimization/Peering
AWS

IBM Softlayer

Microsoft Cloud / Azure
Features
Admin changes made in cloud portal

Private WAN Ckts. Allowed
Security
Built-In Standard Firewall

Security Decision-Processing: Cloud

Security Decision-Processing: On-Site