Bandwidth is the universal communications platform that simplifies how businesses deliver integrated global experiences. It's flexible and ready to integrate with your entire communications stack. It's built on our own global network for unmatched reliability. And it's grounded in both telecom and real-world software expertise.
So you can create exceptional experiences for customers—anywhere in the world.
Our story
It all started in 1999 when our founder and CEO, David Morken, was living in a duplex with his parents. With three months paid leave from the Marines, a reserved domain name and an idea, he created bandwidth.com. The business model and its success would lead to an appearance in Forbes in September 1999, and to his first sizable outside investment.
Establishing Bandwidth in Raleigh, North Carolina allowed the team to tap into Raleigh's wealth of talent surrounding the local businesses and universities. That talent would prove crucial in the early 2000s, as Bandwidth evolved from its humble beginnings to building its own nationwide all-IP voice network. One of the last to be built in the US.
Products
Communications API's: Voice API, Emergency Calling API, Video API, WebRTC Calling API, Authentication API

Enterprise Cloud: Direct Routing for Microsoft Teams, RingCentral, Genesys Cloud, Webex Calling, Enterprise SIP Trunking, Enterprise 911

Direct Access: VoIP Origination, VoIP Termination, SMS Gateway, Toll Free Services, International Long Distance, e911, Emergency Location Management

Tools and Services: Phone Number Management, Caller ID Management, Insights/Analytics
For more information and pricing on Bandwidth, click the button below and ask Mike today.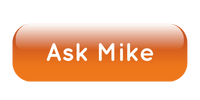 Available Features
×
Business Phone Systems (Hosted PBX, Cloud PBX, Hosted VoIP)
Application Integration (out-of-the-box)
Features
Call Flip/Pull

Call Transcription