11:11 Systems wants to help you ensure your network and infrastructure are always running, accessible, and protected.
Our Core Platform
CLOUD
High-performance virtual server infrastructure solutions consisting of Cloud, Cloud Backup, Disaster Recovery, Virtual Desktop, and Object Storage.
CONNECTIVITY
Full suite of efficient, dynamic, and cost effective managed network services, comprised of Wide Area Networks, Data Infrastructure, and Internet Access solutions.
SECURITY
Industry-leading managed Security applications such as Firewall, email, EDR, and SIEM. Professional Security Services that deliver a completed network design, configuration, and deployment.
Available in all geographies that 11:11 Systems operates.
Designed to meet your unique, global business requirements.
11:11 Systems' data centers meet the highest standards for security, compliance, and performance. With global availability, consistent infrastructure design, and unparalleled scale and flexibility, our cloud regions will be ready to support your changing business needs.
For more information and pricing on 11:11 Systems, click the button below and ask Mike today.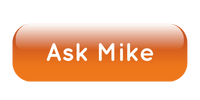 Available Features
×
SD-WAN
Application Optimization/Peering
Security
Built-In Standard Firewall

Built-In UTM Firewall (i.e. IPS, Content Filtering, Antivirus, etc.)

Security Decision-Processing: On-Site