Zenlayer offers on-demand edge cloud services in over 250 PoPs around the world, with expertise in fast-growing emerging markets like India, China and South America. Businesses utilize Zenlayer's global edge cloud platform to instantly improve digital experiences for their users with ultra-low latency and worldwide connectivity on demand.
Zenlayer offers enterprise network services, such as SD-WAN.
For more information and pricing on Zenlayer, click the button below and ask Mike, today.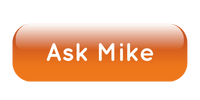 Available Features
×
SD-WAN
Application Optimization/Peering
Features
Admin changes made in cloud portal

Admin changes made on-site

IPsec VPN (managed)

Load Balancing ISPs: Inbound Internet Traffic

Load Balancing ISPs: Oubound Internet Traffic

Monitoring: WAN Performance

Private WAN Ckts. Allowed

Public IP Addresses Provided by SD-WAN Solution

Traffic Shaping: Inbound Internet Traffic

Traffic Shaping: Outbound Internet Traffic

Traffic Shaping: Site-to-Site