For over 15 years, Zayo has been the driving force behind the world's most dynamic and forward-thinking enterprises, helping them pave the way to what's next. With a network that stretches over 16.8 million fiber miles and spans an impressive 141,000 route miles, Zayo is not just in the business of connectivity – we're in the business of limitless potential.
Imagine a world where possibilities are boundless, where businesses can seamlessly bridge the gap between where they are and where they want to be. That's the world we're creating, one fiber mile at a time. Zayo's tailored connectivity and cutting-edge edge solutions are the heartbeat of carriers, cloud pioneers, data centers, educational institutions, and enterprises alike.
From the very core to the cloud to the edge, Zayo is there, powering exceptional experiences that redefine what's achievable.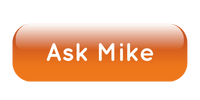 Available Features
×
SD-WAN
Application Optimization/Peering
8x8

AWS

Google Workspace

IBM Softlayer

Microsoft Cloud / Azure

Oracle

Salesforce
Features
Admin changes made in cloud portal

Deployment: Prof. Install

IPsec VPN (managed)

Load Balancing ISPs: Oubound Internet Traffic

Monitoring: Application Performance

Monitoring: WAN Performance

Private WAN Ckts. Allowed

Public IP Addresses Provided by SD-WAN Solution

Traffic Shaping: Inbound Internet Traffic

Traffic Shaping: Outbound Internet Traffic

Traffic Shaping: Site-to-Site
Security
Agnostic to 3rd Party Firewalls

Built-In Standard Firewall