Founded in 1990 as ATSI Communications, an international telecommunications carrier with a primary focus on providing U.S.-Mexico cross-border communications, the company has a long history of meeting the voice communications needs of its clients.
Staying on the leading edge of the rapid changes in the telecommunications industry, in 2012, ATSI became an early entrant into the burgeoning VoIP communications market and was rebranded as Digerati Technologies, Inc. The company continued to lead the way as VoIP communications evolved into a more robust cloud-based UCaaS (Unified Communications as a Service or A.K.A. business phone systems) platform that moved all the features and functionality of premise-based phone systems into the cloud.
Digerati began its current M&A growth strategy in 2017 and has completed seven acquisitions over the last five years resulting in a nationwide provider with nearly 5,000 clients serving over 45,000 users. Through the M&A, the Company has stayed true to its goal of building an organization that provides amazing client experiences to the SMB market.
In 2023, the Company rebranded as "Verve" to reflect its enthusiastic commitment to service excellence. Verve is a values-based organization focusing on developing positive relationships with its team members, partners, and clients. The Company has maintained industry-leading CSAT and NPS scores and has been a Great Place To Work certified organization for the last four years, including being selected as a Fortune Top 100 Great Places to Work.
For more information and pricing on Verve Cloud, click the button below and ask Mike, today.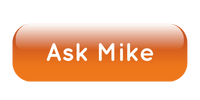 Available Features
×
Business Phone Systems (Hosted PBX, Cloud PBX, Hosted VoIP)
Application Integration (out-of-the-box)
Bullhorn

ConnectWise

Google Workspace

HubSpot

Microsoft Dynamics 365

Microsoft Outlook

NetSuite

Oracle

Quickbooks

Salesforce

Sugar

Zendesk

Zoho
Network Architecture
Cloud Architecture

POP - USA - East Coast

POP - USA - Mid-US

POP - USA - West Coast
SD-WAN
Application Optimization/Peering
AWS

Google Workspace

Microsoft Cloud / Azure

Salesforce
Features
Admin changes made in cloud portal

Admin changes made on-site

Cloud / VoIP Session Reassignment

IPsec VPN (managed)

Load Balancing ISPs: Inbound Internet Traffic

Load Balancing ISPs: Oubound Internet Traffic

Monitoring: WAN Performance

Private WAN Ckts. Allowed

Public IP Addresses Provided by SD-WAN Solution

Traffic Shaping: Inbound Internet Traffic

Traffic Shaping: Outbound Internet Traffic

Traffic Shaping: Site-to-Site
Security
Built-In UTM Firewall (i.e. IPS, Content Filtering, Antivirus, etc.)