Thrive is a leading provider of NextGen managed services designed to drive business outcomes through application enablement and optimization. The company's Thrive5 Methodology utilizes a unique combination of its Application Performance Platform and strategic services to ensure each business application takes advantage of technology that enables peak performance, scale, and security.
Hundreds of clients rely on Thrive to drive operational efficiencies, security compliance, high availability, and hardened reliability, both on-premise and in the Cloud. The company's proven approach to managed services enables enterprises all of sizes to realize their goals, for today and tomorrow.
Thrive delivers comprehensive managed services and unmatched expertise to drive secure digital transformation.
A New Type of IT Outsourcing
Thrive's next-generation managed services are built for optimized business performance while eliminating internal resource constraints and staffing worries. Through its unique Thrive5 Methodology, customers benefit from fully customizable strategic services that are underpinned by Thrive's NextGen Managed Services Platform to ensure optimized business performance. These next-generation services provide customers with a technology advantage on all aspects of IT infrastructure, including strategy, cybersecurity, cloud and cloud migration, collaboration, networking, disaster recovery, compliance and more.
Our Mission
Thrive's mission is to provide a robust technology platform with great service at a manageable cost, so enterprises, the mid-market & SMBs don't have to overpay or be underserved to have world-class IT infrastructure
For more information and pricing on Thrive, click the button below and ask Mike today.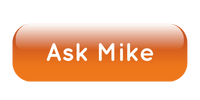 Available Features
×
SD-WAN
Features
Admin changes made on-site

IPsec VPN (managed)

Load Balancing ISPs: Oubound Internet Traffic

Monitoring: WAN Performance

Traffic Shaping: Outbound Internet Traffic

Traffic Shaping: Site-to-Site
Security
Built-In UTM Firewall (i.e. IPS, Content Filtering, Antivirus, etc.)