Our expert team works along-side businesses across the country to tailor agile and reliable solutions to address their specific requirements for performance, security and cost.
The Telesystem team goes to work every day to make sure we earn the trust and confidence of our customers. It's our mission to ensure your business is getting the most out of your IT infrastructure, while allowing room for growth, and freeing your resources to focus on your business success.
Nationwide Network
Our Nationwide Fiber and IP Networks including Over 7,000 Private Fiber route miles across the U.S.
Privately Owned Colocation Facilities
Built-in DDoS Protection

500,000+ On Net Buildings

7,000+ Private Fiber Route Miles

40 POPs

100+ NNIs
​

Why Choose Telesystem
At Telesystem, we are committed to meeting and exceeding the needs of our customers, from detailed discoveries to ongoing support, and everything in between. As a dedicated partner, we are committed to helping your business succeed and overcome your most complex IT challenges.
Over 25 Years of Experience
Buckeye Telesystem (Telesystem) was founded in 1994 as an affiliate of Buckeye Broadband, in Toledo, Ohio.
Both Telesystem and Buckeye Broadband are wholly owned subsidiaries of privately held Block Communications, Inc. (BCI). The BCI family of media companies also includes the Toledo Blade and Pittsburgh Post-Gazette newspapers, MaxxSouth Broadband, and network television affiliates in Illinois, Ohio, and Kentucky.
For over 25 years, Telesystem has been empowering businesses across the country with a range of innovative network, communication and security solutions designed to address the business-specific needs of each customer. Guided by strategic partnerships and a customer-centric mission, these customized solutions are backed with white-glove implementation and 24/7 US-based support.
Telesystem currently delivers enterprise collaboration solutions and networking services (such as SD-WAN), to businesses in 45 states, DC and four foreign countries. Our customers include hospitals, universities, local public and private school districts, banks, multi-location retail establishments and regional government offices, to name a few.
For more information and pricing on Telesystem, click the button below and ask Mike today.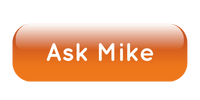 Available Features
×
Business Phone Systems (Hosted PBX, Cloud PBX, Hosted VoIP)
Application Integration (out-of-the-box)
Bullhorn

ConnectWise

Google Workspace

JobDiva

Method

Microsoft Dynamics 365

Microsoft Outlook

NetSuite

Opera

Oracle

Quickbooks

Redtail Technology

Salesforce

Slack

Sugar

Zendesk

Zoho
Network Architecture
Cloud Architecture

POP - USA - East Coast

POP - USA - Mid-US

POP - USA - West Coast
Platform
Cisco Webex Calling

Metaswitch
SD-WAN
Application Optimization/Peering
AWS

Google Workspace

Microsoft Cloud / Azure
Features
Admin changes made in cloud portal

Admin changes made on-site

Cloud / VoIP Session Reassignment

IPsec VPN (managed)

Load Balancing ISPs: Oubound Internet Traffic

Monitoring: WAN Performance

Private WAN Ckts. Allowed

Traffic Shaping: Outbound Internet Traffic

Traffic Shaping: Site-to-Site
Security
Built-In UTM Firewall (i.e. IPS, Content Filtering, Antivirus, etc.)