For over 20 years Silver Star Telecom has helped businesses gain a technological advantage by designing, implementing and managing cost effective reliable networks. We are a communications services provider that designs voice and data networks that prepare you for growth.
Silver Star Telecom's services include Fiber Optic Internet Access, Metro Ethernet, Managed Virtual Private Networks, Hosted Voice Service, SIP / PRI Trunking, Analog Lines, MPLS networks, Collocation, Firewall and Corporate Security Services. Silver Star Telecom designs, sells and manages Cisco, Juniper, Ciena, Adtran, Yealink, Polycom, and Mitel customer premise solutions.
Silver Star Telecom focuses primarily on serving local businesses. We can provide services for a single business location or a multi-site locations. We can be your local single-source business communications provider with significant and accessible engineering depth to design, implement and manage your Internet, Wide Area Network, and Voice systems.
Silver Star Telecom products include Business Phone System, SIP Trunks, Fiber Internet, & WAN for your business needs
Location
Silver Star Telecom is based in Vancouver, WA and supports an impressive list of businesses and governmental organizations throughout Oregon and Washington with a suite of business communications services. Silver Star Telecom also has wholesale and Network to Network agreements with national voice and data services providers giving the company a worldwide service footprint.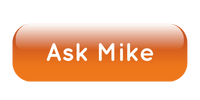 Available Features
×
Business Phone Systems (Hosted PBX, Cloud PBX, Hosted VoIP)
Network Architecture
Cloud Architecture

POP - USA - West Coast