Open Systems Managed SASE combines SD-WAN, Firewall, SWG, CASB, and ZTNA into a framework that supports secure connectivity across cloud and hybrid environments and locations. It provides a comprehensive SASE solution through an easy-to-use customer portal, underpinned with a unified data platform to drive future innovation, all delivered as a 24×7 managed service.
We're constantly refining our approach to make customers' cloud and security systems work better together anywhere in the world. We've pioneered a Managed SASE that's adaptable and scalable. And our integrated a zero-trust approach ensures businesses have secure access, wherever their people may be.
OUTSTANDING PEOPLE, UNCONVENTIONAL THINKING
At Open Systems we know that amazing technology is nothing without amazing people. That's why we only hire the best engineers. Then we give them 400+ hours of additional training so that they know our Mission Control systems inside-out. This combination of top-class talent, advanced AI, and machine learning capabilities means we can offer intelligent systems that are both proactive and reactive, allowing our teams to focus in on the tough calls needed to keep our customers' businesses running smoothly.
Open Systems has been recognized as a Great Place to Work in seven countries and is led by a team of cybersecurity experts with outstanding backgrounds in security and networking services. Our team has a wealth of knowledge in building and scaling successful companies and believes in a great internal culture where people feel appreciated and can continue to learn.
DON'T TAKE OUR WORD FOR IT
Any company can claim to provide service that goes way beyond expectations. But few have the facts to back it up. At Open Systems we have a customer retention rate of 98% and our NPS exceeds 60. Testimonials from our customers make us feel proud of our work.
AT HOME ALL OVER THE WORLD
Just like our clients, we're global. With our teams servicing over 180 markets and following the sun, we can deliver outstanding customer service anywhere and everywhere.
For more information and pricing on Open Systems solutions, click the button below and ask Mike today.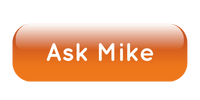 Available Features
×
SD-WAN
Application Optimization/Peering
AWS

Microsoft Cloud / Azure
Features
Admin changes made in cloud portal

Admin changes made on-site

IPsec VPN (managed)

Load Balancing ISPs: Inbound Internet Traffic

Load Balancing ISPs: Oubound Internet Traffic

Private WAN Ckts. Allowed

Public IP Addresses Provided by SD-WAN Solution

Traffic Shaping: Inbound Internet Traffic

Traffic Shaping: Outbound Internet Traffic
Security
Built-In UTM Firewall (i.e. IPS, Content Filtering, Antivirus, etc.)