Founded in 2007, Mosaic NetworX is a privately held corporation headquartered in Larkspur, CA, USA.
Mosaic NetworX is a global leader in SD-WAN delivered as a fully managed, turnkey service built around VMware NSX SD-WAN by VeloCloud. Organizations worldwide have chosen Mosaic for a competitive technology advantage, and therefore, a competitive business advantage. Mosaic SoftWave® SD-WAN as-a-Service provides all SD-WAN technology, transports, and other data and voice services, within a single point of contact.
We transform WAN infrastructure from a complicated, build-your-own model into a simplified, fully managed, as-a-service model. Mosaic handles it all: network planning and design, and procurement and provisioning of all WAN connections. Then, we continuously monitor, maintain, and support every network element, edge-to-edge, through our global NOC, forever. Finally, we include everything in a single, easy to understand invoice.
Leveraging specialized skills and deep understanding of networking and carrier infrastructure, Mosaic NetworX delivers high-availability, SD-WAN as a Service in a highly orchestrated, single vendor environment.
Mosaic has highly negotiated wholesale buying agreements with over 300 carriers worldwide. This enables us to deliver high-availability network designs, based on diversity, deployment time, and price.
Turnkey: SD-WAN-as-a-Service provides simplicity, reliability, and eliminates the high costs, time-intensive, and productivity draining tasks of managing application delivery infrastructure
Fully managed: IT personnel can focus on high-value, strategic projects that move business forward.
Custom solutions built on top of Mosaic SoftWave® SD-WAN as-a-Service:
24/7 global NOC support

QoS programming/configuration

SMS messaging and voice solutions

Private-line provisioning

Fiber construction to buildings

Data center placement
For more information and pricing on Mosaic NetworX, click the button below and ask Mike today.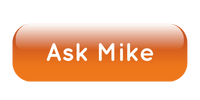 Available Features
×
SD-WAN
Application Optimization/Peering
Features
Cloud / VoIP Session Reassignment

IPsec VPN (managed)

Load Balancing ISPs: Inbound Internet Traffic

Load Balancing ISPs: Oubound Internet Traffic

Monitoring: WAN Performance

Private WAN Ckts. Allowed

Public IP Addresses Provided by SD-WAN Solution

Traffic Shaping: Inbound Internet Traffic

Traffic Shaping: Outbound Internet Traffic
Security
Built-In UTM Firewall (i.e. IPS, Content Filtering, Antivirus, etc.)