With industry certified personnel, proprietary software, and a genuine desire to help, Juvo has been able to partner with organizations across a variety of industries. From healthcare to finance, from construction to logistics, Juvo solutions work. While there is no standard profile of a Juvo client, those who choose Juvo are typically committed to driving efficiencies across their organization. Technological change brings challenges, and our clients look to us to provide insight into how to make the most of the leaps in technology we are all experiencing. With a client base that cuts across many of our country's largest industries, Juvo has gained an understanding of what works, and what doesn't within various organizations. From job costing and approvals in the construction sector, to 24 hour support within the logistics space, Juvo knows that your organization is unique, and our entire team is committed to creating simplified solutions that avoid the temptation of using cookie cutter templates that worked for someone else 5 years ago.
Juvo's Telecommunications Expense Management (TEM) Solutions:
Wireline

Wireless

Contingency Audit

Optimization

Help Desk
For more information and pricing on Juvo TEM solutions, click the button below and ask Mike today.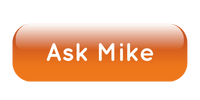 Available Features
×
Business Phone Systems (Hosted PBX, Cloud PBX, Hosted VoIP)
Application Integration (out-of-the-box)
Microsoft Outlook

Microsoft Teams Phone

Salesforce
Network Architecture
Cloud Architecture

POP - USA - Mid-US