ELFIQ Networks is a subsidiary of Adaptiv Networks. For the latest updates on network performance management of real-time services in the cloud, visit www.adaptiv-networks.com
ELFIQ enhances network performance and business continuity through innovative link balancing and bandwidth management technologies, delivering state-of-the art SD-WAN solutions to clients around the world. With ELFIQ Central, end-users benefit from centralized management, zero-touch provisioning, increased visibility, simpler configurations and greater savings.
For more information and pricing on ELFIQ by Adaptiv Networks, click the button below and ask Mike today.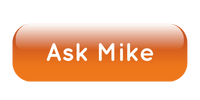 Available Features
×
SD-WAN
Application Optimization/Peering
AWS

Microsoft Cloud / Azure
Security
Built-In UTM Firewall (i.e. IPS, Content Filtering, Antivirus, etc.)

Security Decision-Processing: Cloud

Security Decision-Processing: On-Site