Alvaria, (pronounced: ahl-vahr-ee-uh), a global leader delivering optimized customer experience (contact center) and workforce engagement software and cloud services technology solutions.
Inbound or outbound, via any channel, and every touchpoint, when things light up and customer demand is peaking, that's when every customer interaction counts. And this is where Alvaria enters the equation, delivering higher intelligence and efficiency for optimized customer experience and workforce engagement.
For more information and pricing on Alvaria contact center and work force management (WFM) solutions, click the button below and ask Mike today.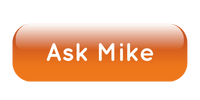 Available Features
×
Call Center Software / Contact Center Software
App Integration (out-of-the-box)
Cerner

Epic Healthcare

HubSpot

Kustomer

Microsoft Dynamics 365

Oracle

Purple Automotive

Salesforce

ServiceNow

Zendesk
Features
AI

Analytics - Real Time

Call Transcription

Callback in Queue

Disposition Fields

Elevate Chat to Call

Gamification

IVA (Intelligent Virtual Assistant)

IVR with Data Dips

Mobile App for Agents

Monitoring / Barge / Whisper

Omni-Channel Queuing (i.e. email, sms, chat, social media, etc.)

Physical Phones Supported

Quality Management (QM)

Secure Credit Card Processing Portal

Sentiment Analysis

Wallboards

Work Force Management (WFM)
Network Architecture
Cloud Architecture

POP - USA
Regulatory Compliance Certifications