Altaworx, LLC was founded in 2003 by Rickie Richey, with hopes of addressing the emerging demand for Voice Over Internet Protocol (VoIP) business telephone systems. His vision was to build a company that not only provided leading-edge technology, but truly focused on helping customers drive revenue, control expenses, increase their productivity, and operate more efficiently.
In 2011, Altaworx continued to focus on customer impact through emerging technologies becoming an internet telephony service provider (ITSP). The company began selling Altaworx branded SIP trunks and Hosted PBX to business customers in the 22 state AT&T footprint.
Today, the company operates its cloud-based solutions from three AT&T data centers located in Dallas, TX Los Angeles, CA and Atlanta, GA. With a focus on empowering resellers to build equity value in their business, Altaworx continues to grow and now has a presence in 46 states.
Altaworx products include Business Phone Systems, Enterprise Cellular, SIP Trunks, Fiber Internet for your business needs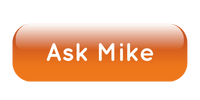 Available Features
×
Business Phone Systems (Hosted PBX, Cloud PBX, Hosted VoIP)
Network Architecture
POP - USA - East Coast

POP - USA - Mid-US